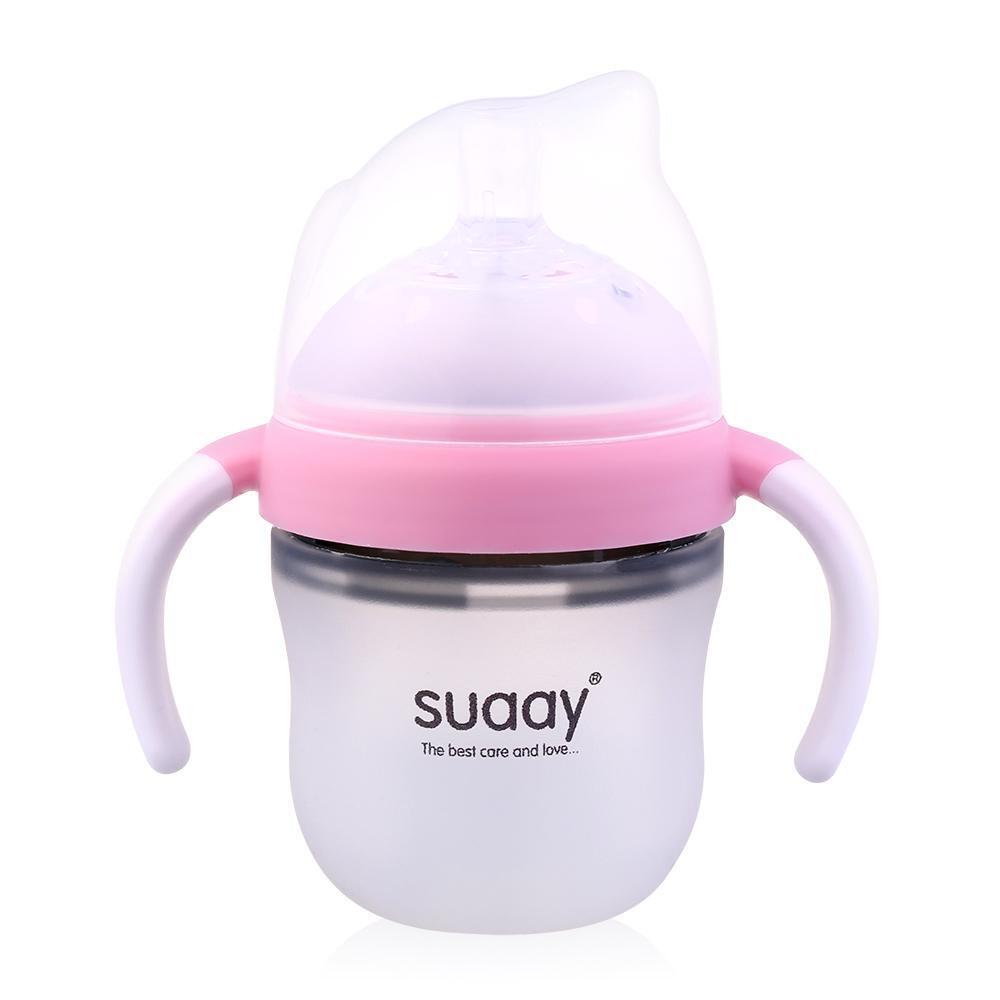 ,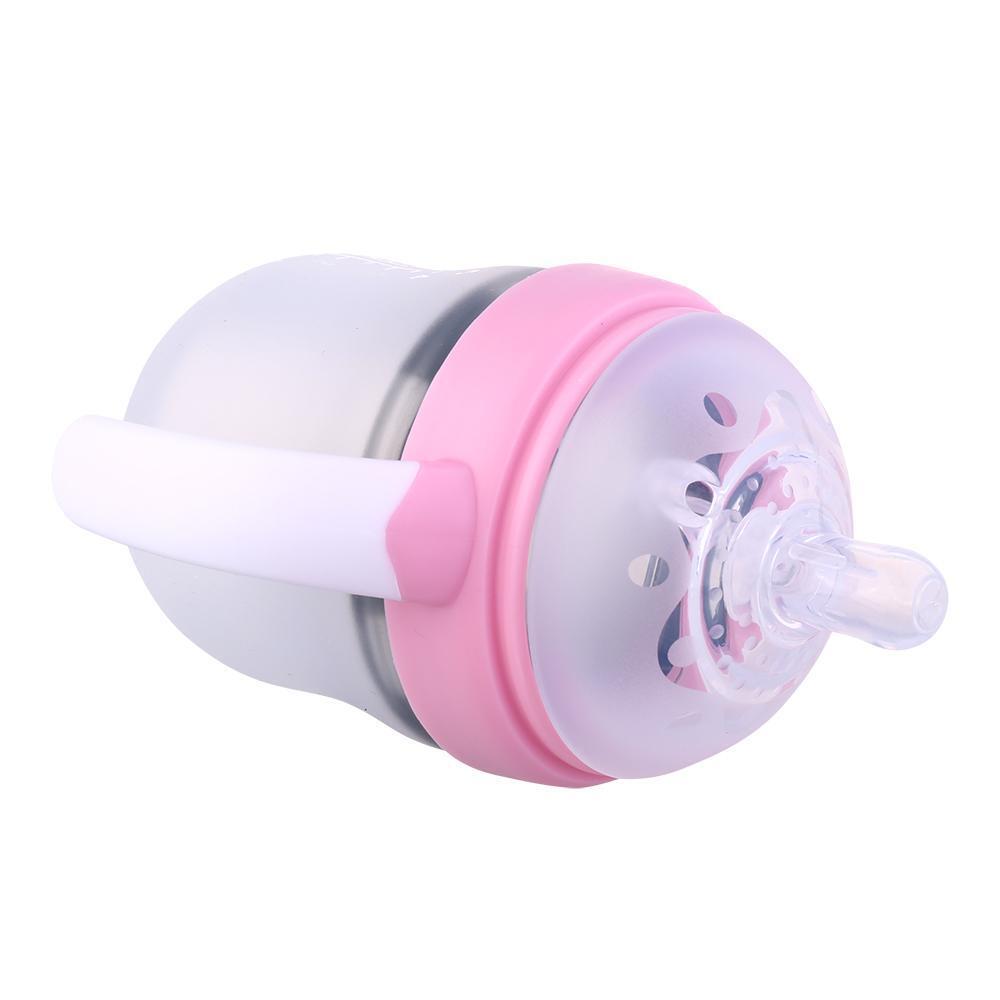 ,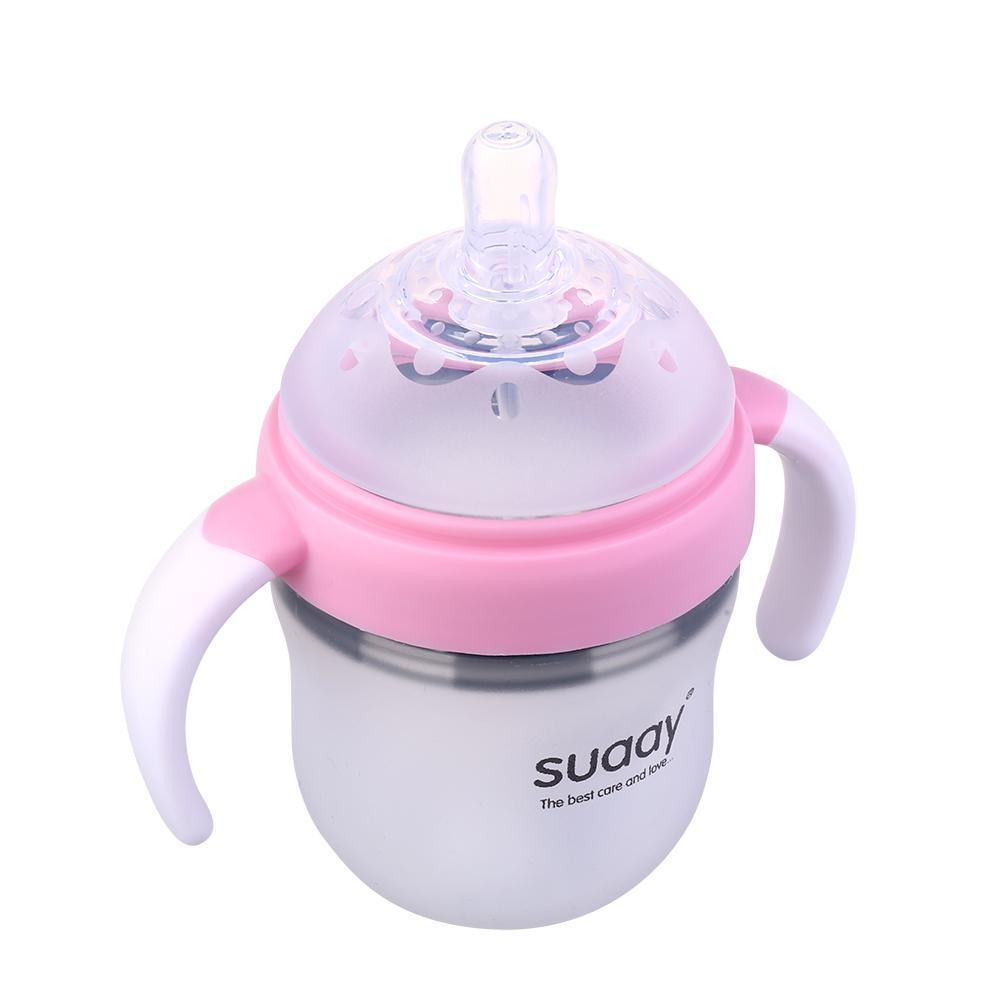 Hits: 1
Related products
Accessories

$

21.00

This swaddle is the cutest way to wrap your newborn baby. It's soft and stretchy and perfect to keep your baby comfortable and cool while sleeping. It's also a great blanket to lay your baby on, a great cover while nursing, and a comfort blanket for your toddler to snuggle with as they grow. The swaddle is a perfect baby shower gift as well.

Product details:

Material: Made with a rayon/spandex blend and is cut and serged around the edges.

Length: 40 x 40 inches.

Age: newborns to 3 month old babies.

Washing: Machine Wash Cold / Tumble Dry Low

Note:

Do not leave baby unattended while wearing headband.

Accessories

$

13.99

LIKE MOM C The nipple shape and SkinSoft material makes this silicone nipple feel like mom's skin during breastfeeding, which is why 94%** of babies accept MAM nipples.

LEAK-PROOF – The ergonomic design makes this bottle comfortable for both parents and babies to hold. Special LEAK-PROOF cap minimizes spilling and doubles as a measuring cup.

EASY CLEAN UP – The bottle's wide neck makes cleaning these feeding bottles a snap, meaning less time cleaning up and more time focusing on you and your little one.

BPS/BPA FREE – All MAM bottles are 100% BPS and BPA free, providing both peace of mind for parents and a safe start in life for your baby.

Accessories

$

99.99

8-Piece Essentials Gift Set
Fits most 20"-22" baby reborn dolls
Have everything you need when you bring your baby home
Trendy, cute & ADORAble designs
Made with high quality materials & fabrics
Magic milk bottle "disappears" when tilted!
100%?Machine Washable (except diaper & bottle)
Encourages nurturing, pretend play

Put your mind at ease and have everything you need, with our Adoption Baby Essentials C It's a wonderful gift set for your reborn baby! This 8-Piece Essentials Gift Set is the perfect baby girl doll care accessories! This set comes with everything your little one needs to be able to take care of their 20"-22" baby dolls?and would even be the perfect "take me home" essentials set for an Adoption Reborn Baby. This gift set comes with a soft, pink bassinet with stars that can fit most dolls, stuffed animals and plush dolls?up to 20″-22" in length, a pink ruffled onesie, pink headband with bow,? diaper, pink blanket, white bib with embroidered stars design, pink bunny doll and even a magic?baby bottle with disappearing milk! The pink onesie is made with high-quality materials and fabrics and can fit most 20″-22" dolls like?Our Reborn Adoption Babies and BabyTime Babies. The best part? Almost all accessories are 100% Machine Washable except for the bottle and diaper. A must-have for every "parent-in-training" and makes a perfect gift!?

Gift Set Includes:

Starry pink Bassinet
Pink Ruffled Onesie
Pink Headband with Bow
Diaper
Pink Blanket
White Bib
Pink Bunny Doll
Disappearing Milk Bottle

Accessories

$

49.99

DIY Reborn Doll, birthday Gift, Collection, Perfect fits for your 20″-22″ realistic reborn baby dolls.
Material: Handmade reborn baby doll clothes set, 100% cotton and safe to your baby.
The package includes 1*pants,1*hairband. This package doesn't include the reborn doll.
Many reborn baby doll and matching Clothing sets in our store for your choices.

Accessories

$

39.99

DIY Reborn Doll, birthday Gift, Collection, Perfect fits for your 20″-22″ reborn baby dolls.
Material: High quality cloth, handmade clothes suit, 100% safe to your babies.
A Suitable Gift for Your Girl and her Playmate.