Do you want to know more about us?
CHILD HOUSE company is committed to hand-made simulation dolls with love, to bring the best experience to everyone who is keen to provide doll lovers. Our customers are not only entry-level customers, but also professional doll manufacturers. They have been pushing us to introduce the latest products and how to improve the production of dolls through the best products.
Favorite toys can create memories that last a lifetime. Our dolls and accessories are specially designed and safety tested, and we provide each doll with the high-quality features they love! The dolls we make have many babies of different sizes, shapes and races. Our dolls are made of the safest silicone material, which is the highest quality raw material. Because we want our customers to feel that they are hugging their children when they receive our dolls.
We will do our best to serve you, because we truly value every customer!
Babysimulator store
Simulation doll is more than just a toy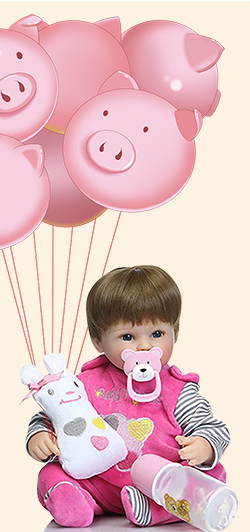 [elfsight_whatsapp_chat id="1″]
Hits: 1243